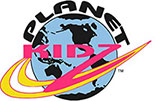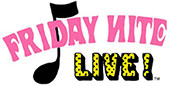 We are fun!
Every event is full of coordinated activities to keep children engaged and entertained. While you're out to dinner or shopping your kids are with us playing dodgeball, dancing the night away, making cool crafts, getting their face painted and hanging out with friends. We have a new activity starting every 15 to 30 minutes, so there's always something to look forward to!
We are safe!
Children are closely monitored by our staff. All staff are background checked. There is also an off-duty uniformed Police Officer on duty at every event. For each event, parents designate who will pick up their child. That person will need to bring a photo ID to present at pick up. We also encourage children to leave personal cell phones and electronics at home. The manager on duty has a phone that children can use to contact parents at any time.
We are affordable!
We're just $10 - $15! That admission fee covers all games and activities for the night. There's never an extra charge for a special event such as laser tag! We also have a concession stand where your child can use tickets purchased at our ticket booth for things like pizza, chips, candy, slim jims, soda, water and Gatorade. There is also a selection of novelty items like glow necklaces and bracelets for sale. Tickets are $0.25 cents each and never expire. On average, children spend between $5 - $6 per event on concession items.
Still not convinced?
Take a look below...
Special Guests
Throughout the season we have various special guest appearances from some of the areas biggest names!
Live Performances
We host live performances from local aspiring stars and others! If you'd be interested in performing, please contact us for more information!
Themed Events
All of our events are themed for maximum FUN! themes include Lego® Nite, Minecraft™ Nite, Sports Nite, and more!
29 years, millions of children!
Our number one goal is to provide each and every child who enters our location a positive, fun, and safe environment for them to just let loose and have fun. This basic goal has allowed us to provide a positive place for millions of children over the past 29 years!
Great Benefits!
We're always looking for new partnerships to help those in our communities, and one example of that partnership is with Office Depot / OfficeMax which gives you access to steep discounts on almost any Office Depot / OfficeMax retail and online purchase! You can start saving now, just click the above coupon or click here!
Ready for that night off?