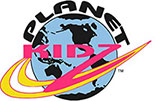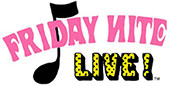 Fun

,

SAFE

,

Supervised

Youth Entertainment!
millions of children!
Our number one goal is to provide each and every child who enters any of our locations a positive, fun, and safe environment for them to let loose and have fun! This basic goal has allowed us to provide a positive place for millions of children over the past 29 years!
29 years of experience!
One of the primary reasons for the long term success of Planet Kidz, Friday Nite Live!, and Fun Time Live is our unique ability to adapt to the needs of the latest generation of children. Our program is never just a fad or grows outdated!

Partnerships

that Make a

Difference

!
---
The partnerships we have with the educators and local city governments in the communities we serve allows us the unique opportunity to offer the award-winning program we're known for! With over 29 years of experience in the youth entertainment industry, we have the knowledge, experience, and relationships that no other company in youth entertainment can claim!
Are you a school official or facilities manager?